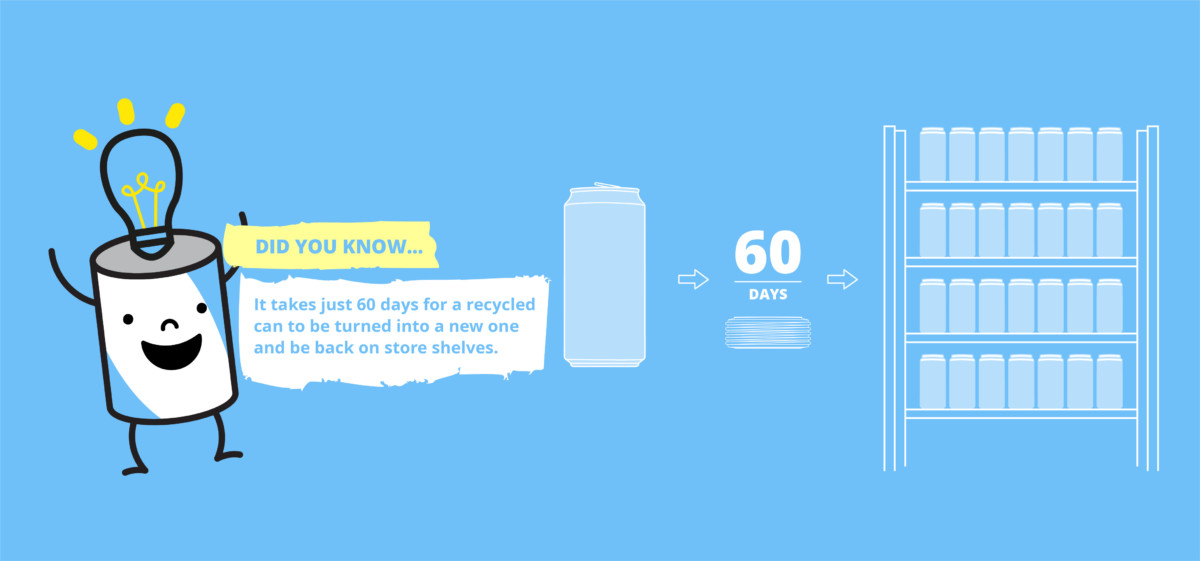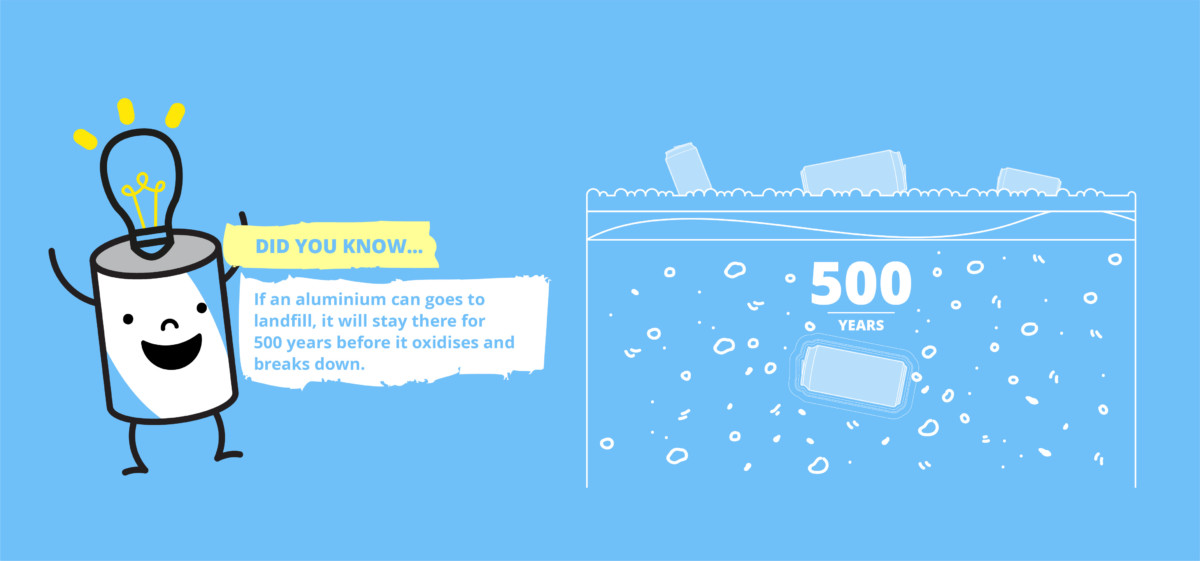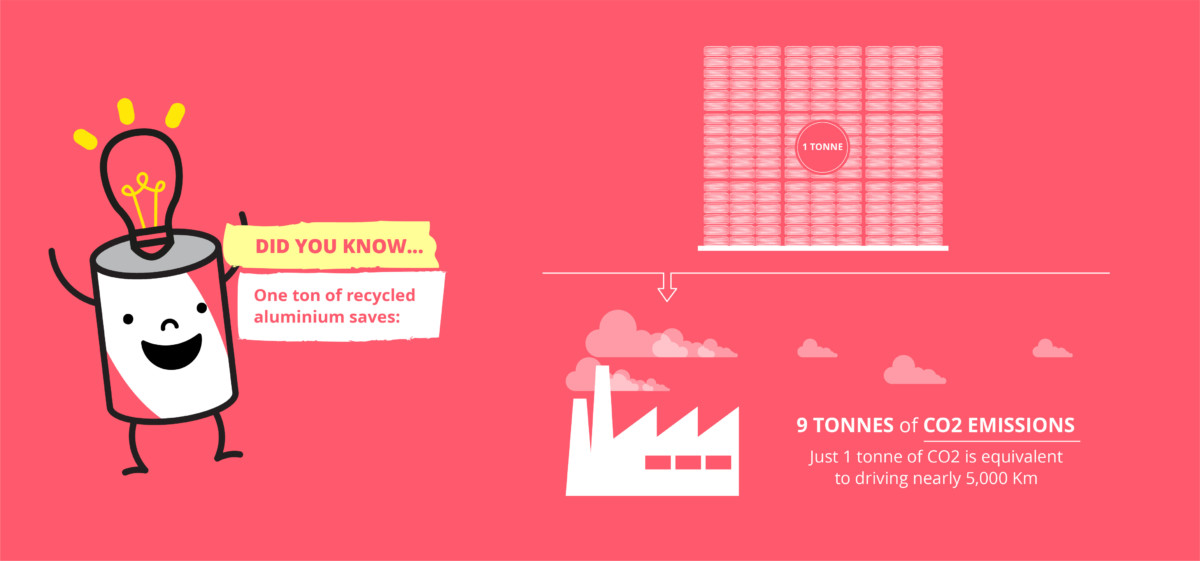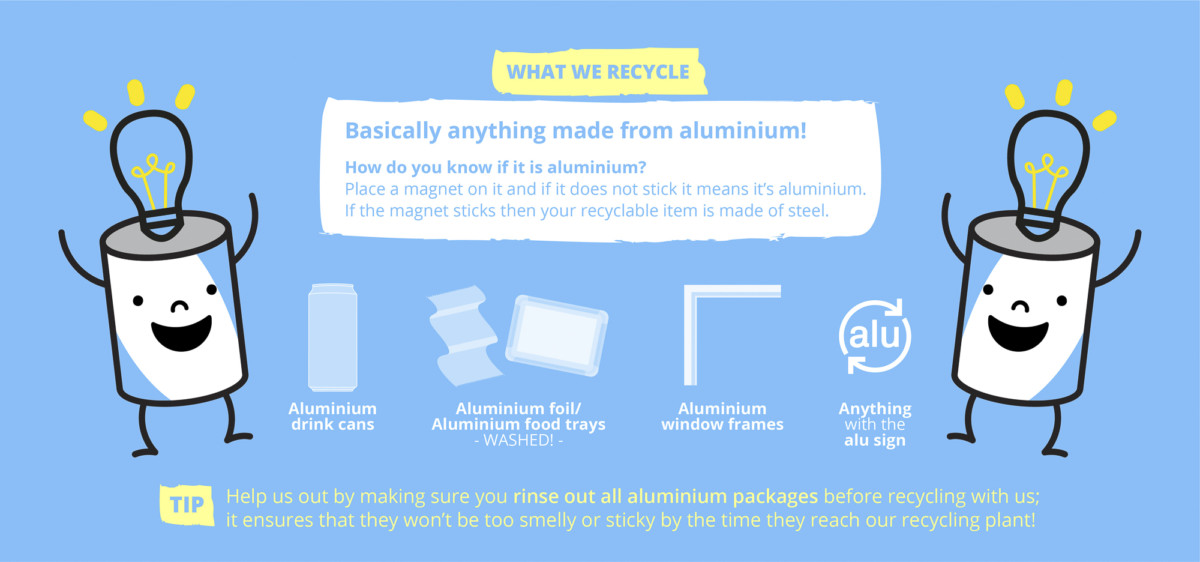 By recycling your aluminium with us, you're doing your part
for the planet and helping children in need.
                                                        HOW TO HELP US RECYCLE
– Rinse your empty cans to remove food or sugary drinks so that our volunteers aren't greeted by sticky and smelly bags.
– Separate steel cans from aluminium (check with a magnet) and bag them separately – this makes the sorting much quicker for our helpers.
– Please remove straws before you bag your cans for us.
– Some other recyclers in Cyprus ask you to mix up the plastic, metal and drinks cartons (PMD), however this means someone down the road has to 'un-mix' them if they are to be successfully recycled.
– Cans For Kids only recycles metal, so if you would like to help, please only put steel and aluminium cans in our can banks.  We do pass on other recyclables to the relevant recyclers, but it is very time consuming to separate them!
This recycling symbol indicates that the material is aluminium and can be placed into an aluminium or mixed metal recycling container. If this is from a food ordrinks container please wash the item prior to recycling
www.aaenvironment.com/environmental-concerns-recycling.htm
www.energyhog.org
www.planetpals.com
Links Disclaimer:
These pages contain hypertext links
to information created and maintained by other public
and private organisations. These links provide addition-
al information that may be useful or interesting but
Cans For Kids cannot guarantee the accuracy, relevance,
timeliness, or completeness of this outside information,
nor does Cans For Kids endorse the organisations spon-
soring linked websites, the views they express, or the products and services they offer.
CANS FOR KIDS – ΚΥΠΡΙΑΚΟΣ ΑΝΘΡΩΠΙΣΤΙΚΟΣ ΣΥΝΔΕΣΜΟΣ ΓΙΑ ΠΑΙΔΙΑ
Registered charity No 187